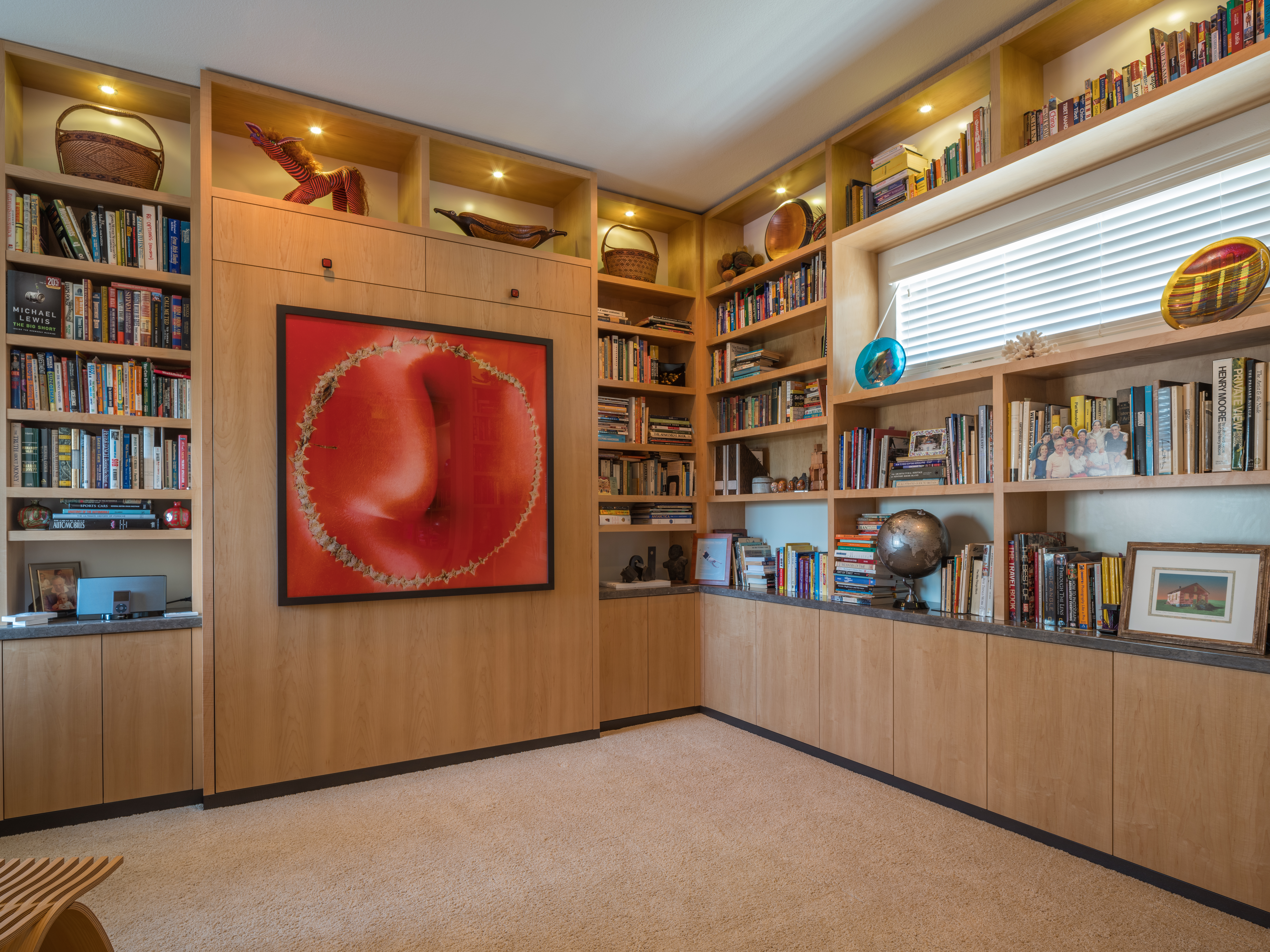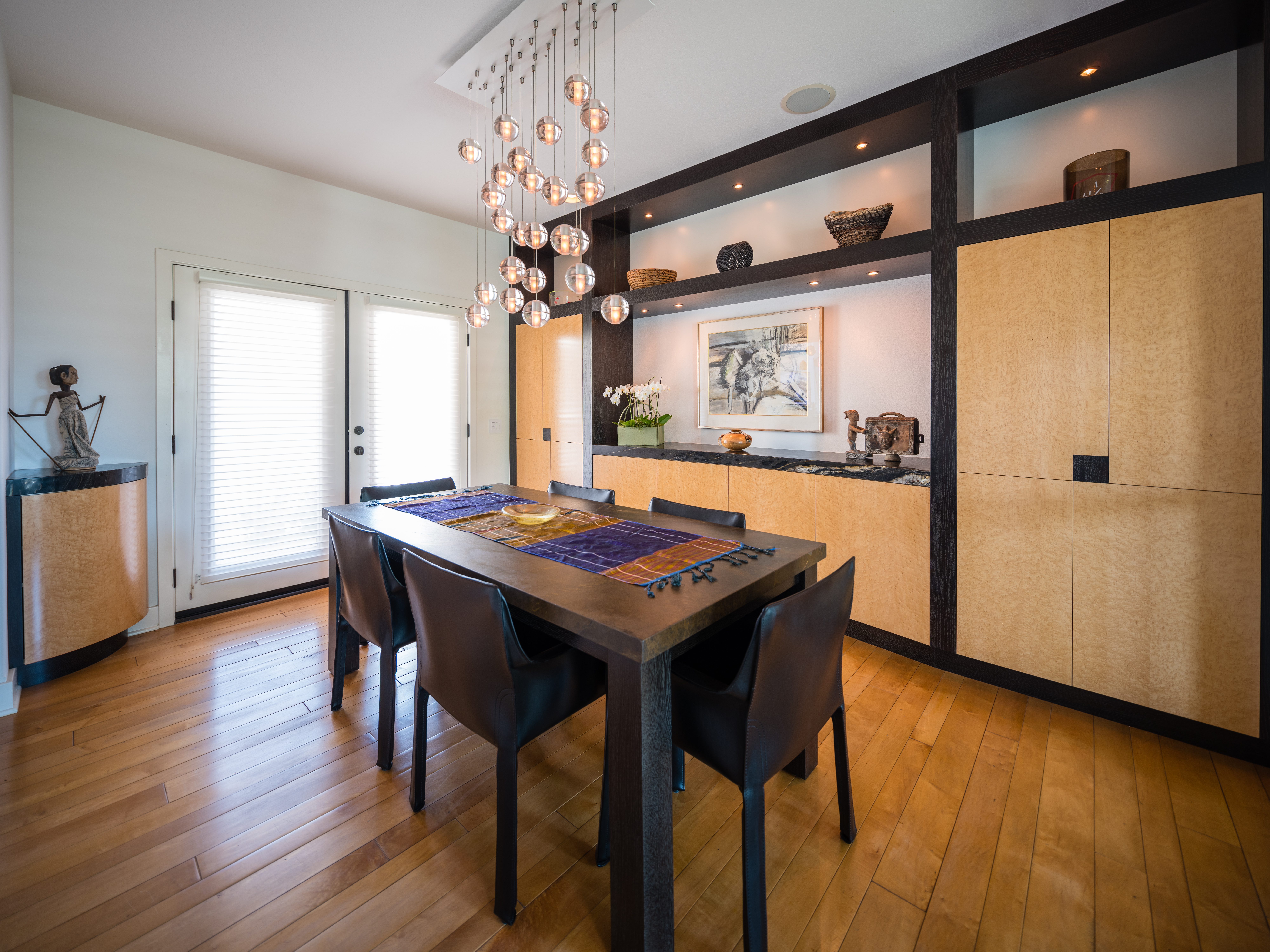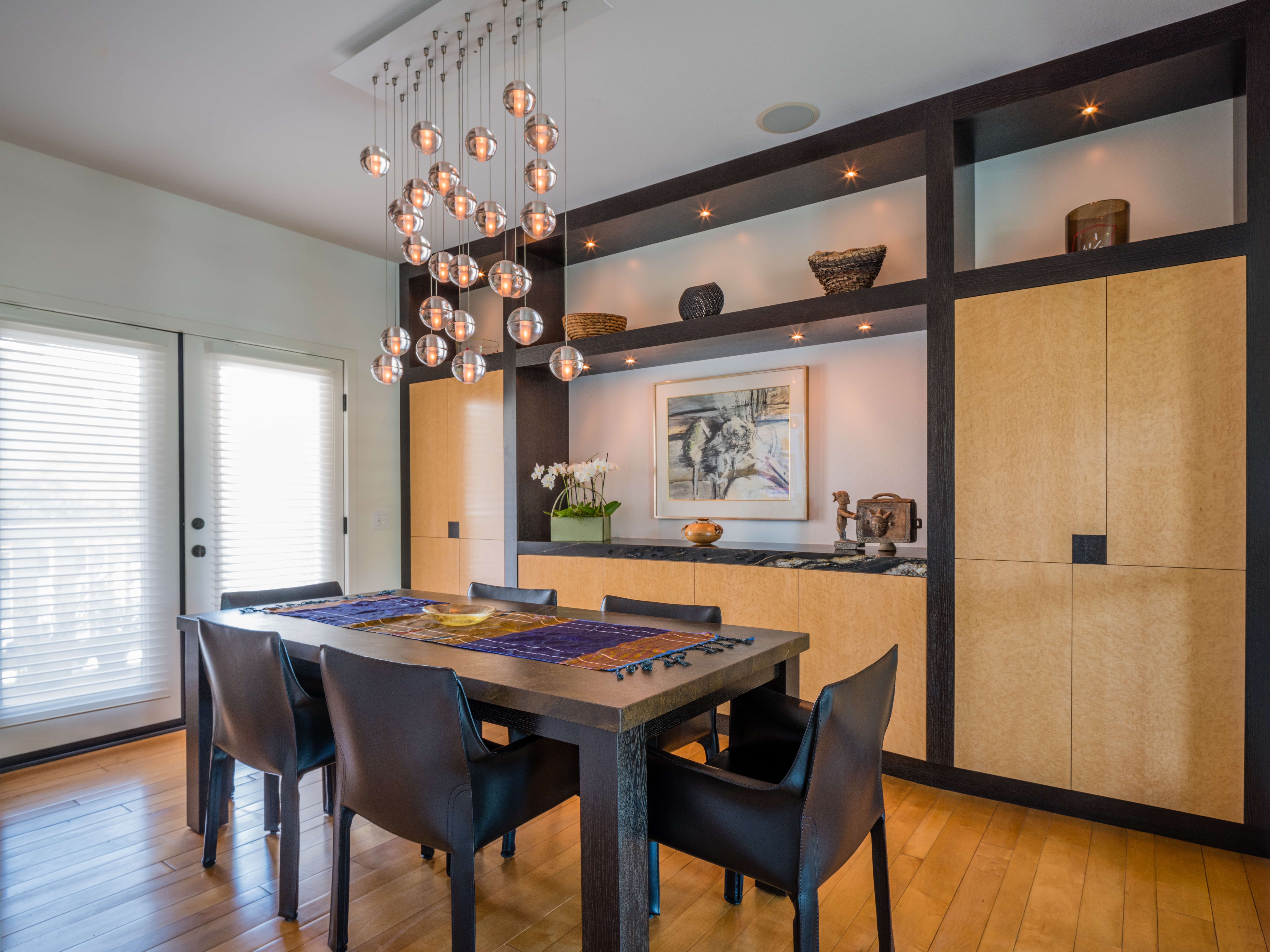 Playa Vista Library/Study and Dining Room
The library is fabricated using maple flat slab doors. It features a Murphy bed behind the panel with the photo of a big tomato.
The dining room is fabricated using Birdseye maple with dark stained rift oak highlights. The cabinetry features a radius center section with a matching corner piece. The table frame is fabricated using dark stained rift oak. It has a stone top.
Both are Doopoco designs.